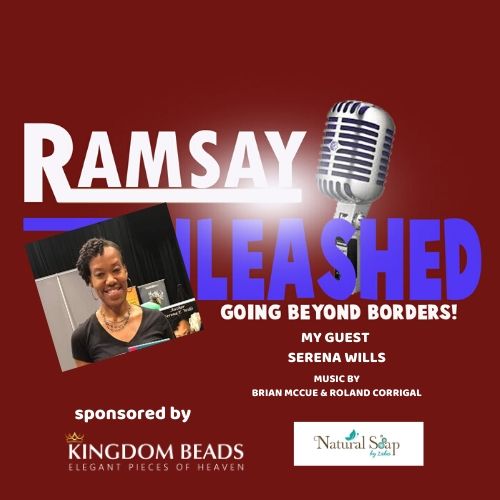 Serena Wills is a native New Yorker and currently resides in the Washington, DC area. She holds a BA in Policy Studies from Syracuse University, an MPA from Virginia Tech and an MA in Health and Wellness Coaching from Maryland University of Integrative Health. She's a National Board-Certified Health and Wellness Coach through the National Board of Health and Wellness Coaches and is the owner of Divine Wryte Wellness (health and wellness coaching practice), nonprofit guru, a published author, and a poet.
Besides her most recent published book, "The Awakening, Pieces of Life Volume 2" released December 2019 she also has other previous publications which include "Crying Tears of Teal" and "Reconstruction, Pieces of Life, Volume 1." She's also published in numerous anthologies. She's a blogger and writer for health and wellness websites and national publications as well and has appeared on numerous shows to discuss health and wellness topics and her books.
She's a mother to her beautiful son, an advocate for Lyme Disease Research and Ovarian Cancer (GYN Cancers) and is a member of Delta Sigma Theta Sorority, Inc.
You can find out more about Serena Wills and connect with her at:
Author/Writing Website
www.serenawills.com
Health and Wellness Coaching
www.divinewryte.com
Linked In: https://www.linkedin.com/in/serena-wills-07b425125
YouTube, IG and Twitter: divinewryte
RAMSAY UNLEASHED IS SPONSORED
BY FRAME YOUR DAY APP 
CONTRIBUTORS
SPEAKEASY PODCAST -ALTOVISE PELZER
4HUMANITTEES
PATRICK M VOSS
#MUSIC #EDINBURGH #USA #CLEANERSEDINBURGH #CARPETS #CLEAN #EP #CARPETCLEANING #LOTHIAN #USA #AUTHOR #COACH #KEYNOTE #SPEAKER #LOTHIANCARPETCLEANING #PODCAST #PODCASTING #RADIO #DOMESTICVIOLENCE #DEPRESSION #GANG #TEXAS #TORONTO #CANADA #R&B #HIPPOP #CHRISTIAN #LESTWEFORGET #NAVYCORE #TEXAS #POPPY #REMEMBRANCE #ATLANTA #GEORGIA #MARINECORE #DAD #NEG2POS #DOMESTICABUSE #SEVENTHDAY #ENTREPRENEUR  #CHRISTMAS #PUBLISHING #FESTIVE #MARYLAND #TEACHING #CANADA #SASKATOON #COUNTRYMUSIC #EP #2019 #2018 #NEWYEAR #CONSTIPATION #EMOTIONALLY #BOOK #COUNSELLING #COUNSELLOR #WASHINGTONDC #MARYLAND #USA #PERSONALTRAINER #FITNESS #LONELINESS #BULLYING #UGLY #MICHIGAN #LELANDBEST #DOMESTICVIOLENCE #AUTISM #PLUSSIZE #MODELLING #AUSTRALIA #SUICIDE #BODYBUILDING #FEMALE #OBESE #CHAMPION #STUNTWOMAN #ACTRESS #SINGER #HEARINGLOSS #FALLGIRL #CLINTEASTWOOD #ROCKFORDFILES #BIPOLAR #CHOREOGRAPHER #CHICAGO #CEREBRALPALSY #TYPE1DIABETES #CHURCH #GOD #DOMESTIC #ABUSE #AUTHOR #MARYLAND #SINGAPORE #CHINA #VOICE #CROSSOVER #UPSTATE #MUSIC #CARE #CAREGIVERS #CHICAGO #TENNESSEE #COVID19 #GORDONRAMSAY #WWE #SHAWNMICHAELS #SINCARA #BOXING #LYMEDISEASE